Exterior Siding Options: Tips From the Sprenger Midwest Siding Experts
When Matt purchased his home, the first question he asked the builder was which building products were used. After review his exterior siding options, he quickly narrowed down his list. And he's passing his checklist to you!
"The top question on my list included the brand of siding," said Matt Winblade, Inside Accounts Manager at Sprenger Midwest. "There are many exterior siding options and siding is such a critical investment in your home – you want it to last and look great for years."
Working in the industry, Matt has his favorite siding and for good reason. While he advises to review all your exterior siding options, he had a clear favorite: Smart Shield siding. His siding checklist was short and to the point. He knew he wanted the look of wood siding, low maintenance siding and all at a reasonable cost.
Smart Shield engineered wood siding checked all the boxes for his siding requirements. Smart Shield was the best of both worlds (and the best of the exterior siding options) for Matt; it combined the durability of LP SmartSide painted with a custom color from Sherwin-Williams.  
"Smart Shield siding gave my home the look of real wood without the high maintenance of real wood," added Matt. "In the future if we wanted to repaint the siding, the process would be easier than with fiber cement or real wood." Matt also noted that Smart Shield siding held paint better than real wood – an important feature for people wanting to keep up with top exterior trend colors without the cost of siding replacement.
If you're looking to renovate or build, Matt has a few expert siding tips regarding the exterior siding options for you:
Make sure the siding is low maintenance.
The days of scraping and repainting from season to season is over. Smart Shield siding, made with LP SmartSide, is resistant to expanding and contracting making it low maintenance. An occasional cleaning is all that's recommended to keep your siding looking great!
Choose a natural looking grain pattern.
There's nothing worse than siding that tries and fails to mimic the look of natural wood. LP SmartSide. Natural wood adds warmth to your exterior more so than vinyl and fiber cement siding.
Look for impact-resistant exterior siding options.
Siding should take the brunt of impacts such as golf balls, rocks, wind and hail. Ensuring your siding can withstand the elements will keep a protective barrier around your home as well as maintain color and curb appeal. Smart Shield siding is backed by the LP SmartSide limited warranty.
Find a siding product that offers a minimum 50-year limited warranty.
Smart Shield comes with the 50-year limited warranty from LP SmartSide. This limited warranty is longer than most fiber cement product warranties and applies to Smart Shield siding since the Smart Shield product line is made up of LP SmartSide. For all warranty information about LP SmartSide, click https://lpcorp.com
Purchase a brand with a track record.
Trust a siding brand with a proven performance record. LP SmartSide products have been on the market for over 20 years. That longevity solidified my decision to use Smart Shield siding on my house. Do you research or ask you siding expert about the best exterior siding options for your home.
For more information about Smart Shield siding from Sprenger Midwest. Visit www.sprengermidwest.com.
---
About Matt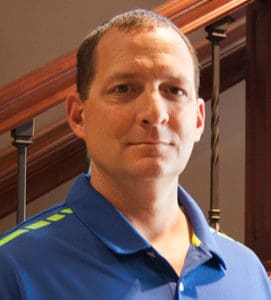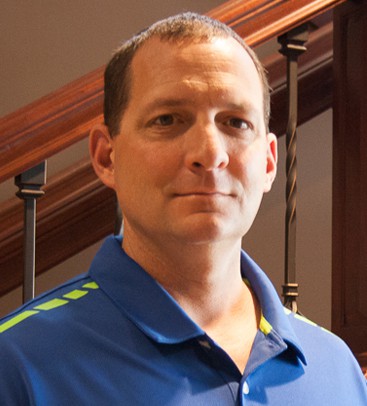 Matt Winblade is an Inside Accounts Manager with Sprenger Midwest, a wholesale lumber supplier in the Midwest since 1979. Matt's your siding specialist when it comes to Smart Shield featuring LP SmartSide and Sherwin-Williams colors. With 20+ years of building materials knowledge, Matt's expertise ensures a professional and comprehensive purchasing experience.