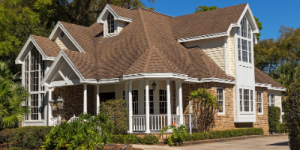 Smart Shield Siding Sioux Falls: Your Best Protection Against Hail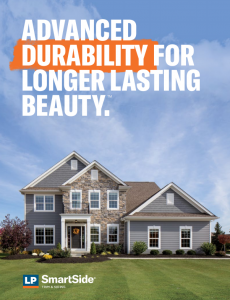 The best home on the block is the house that's built the best, therefor building with the best products matters. Best protective siding for your home starts with Smart Shield siding.
Enter Smart Shield Siding 
While it's not new to the siding Sioux Falls market, Smart Shield siding gains traction as a tough competitor in the wood siding, vinyl siding and fiber cement siding categories. 
Built upon durable LP® SmartSide® Trim & Siding, then finished with trusted PPG Paints®. Smart Shield's finishing comes with a 30-year warranty, therefore making it one of the most trusted siding options for homeowners and installers. 
The 18 stocked colors allow for quick turnaround in addition to cost-savings. In comparison, Smart Shield is not only cost-effective, it secondly offers the durability of the 30-year warranty. 
Battles the Elements Better
South Dakota is notorious for having brutal winters and hot summers, therefore, protection against the elements is vital. Just announced – LP SmartSide expanded its limited warranty coverage to include hail damage. This adds an extra layer of protection for your siding Sioux Falls needs.  
"The recent update to the LP® SmartSide® 5/50 Limited Warranty covers numerous LP products that can be used on outdoor sheds. This including SmartSide Strand and Fiber Substrate Lap Siding, Panel Siding, Shake, Trim & Fascia, Soffit and ArmorStrand® Panel," according to the LPcorp.com blog post. 
The LP hail damage protection applies when:  
LP SmartSide products will resist damage from hail, up to 1.75 inches in diameter, when properly installed and maintained according to the LP application instructions.
The Hail Damage Limited Warranty will be retroactive to January 1, 2017, so any installation on or after that date will have limited hail coverage.
The limited warranty covers products installed on structures permanently located in the contiguous United States, Alaska, Hawaii or Canada.
The limited warranty excludes any damage caused by hail greater than 1.75 inches in diameter, and any damage to the paint on LP SmartSide products.
This announcement expands the coverage from the current LP® SmartSide® 5/50 Limited Warranty.
Smart Shield Siding combination of SmartSide® premium engineered siding from Louisiana Pacific, with a premium 30-year factory finish coating from Midwest Factory Finishes. Smart Shield is the culmination of years of experience and expertise in exterior cladding and coatings systems | Siding Sioux Falls
For more information about LP SmartSide and LP siding in South Dakota, click here.