[Industry News] Smart Shield Prefinished Siding Built with Top Ranked LP® SmartSide
According to the annual Brand Use Study from Builder's magazine, LP® SmartSide ranked #1 in the engineered wood siding category. Sprenger Midwest's prefinished siding line, Smart Shield Siding, is proudly built using LP® SmartSide and backed by an industry-leading 30-year limited-lifetime warranty.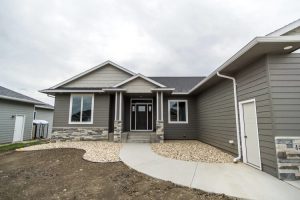 Each year, the Builder Brand Use Study ranks products based on the attitudes and preferences of over 1,000 respondents from across the country.
The list includes the opinions of single-family builders, general contractors and industry professionals ranking the categories of high quality building materials, their most used brands and overall performance of brands.
"Smart Shield Prefinished Siding built with LP® SmartSide is highly requested due to the quality of the product, warranty length and the fact that it's built with trusted brands like LP® SmartSide and PPG® Paints," said Todd Kappenman, Senior Outside Sales Accounts Manager. "Home builders and homeowners demand the highest qualities for their home builds; we're proud to supply those demands with Smart Shield Prefinished Siding from Sprenger Midwest which features a 30 year-limited warranty."
Results of the complete study are highlighted in the April 2021 issue of Builder magazine. You can view all reported findings on the publication's website at builderonline.com.
Learn more about Smart Shield Prefinished Siding from Sprenger Midwest by clicking SprengerMidwest.com.
About Sprenger Midwest
Sprenger Midwest has over 40 years of supplying building materials throughout the Midwest in Minnesota, South Dakota, North Dakota, Nebraska, Iowa, Kansas and Missouri.
In 2020, Sprenger Midwest opened its fourth distribution center in Moorhead, MN expanding into North Dakota and Minnesota territories.
Helpful Resources
Smart builds start with great planning! Click the images below to download our helpful guides to help your builds start smart! Ready to get started? Click here to find a retailer near you to start your build or renovation today!