Home »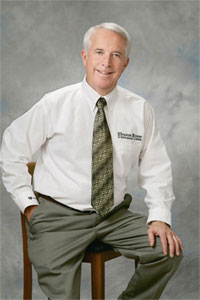 Dear Customers and Suppliers,
At SPRENGER MIDWEST INC., we advocate the responsible use of our nation's forest resources. We are aware of the emotionalism that surrounds issues of concern to the timber industry. Timber interests are often tarred as the "bad guys" – exploiters and despoilers.
We know that, as in most industries, some abuses have occured. The prevailing attitude and policy is in favor of multi-use forestry – sustained yield and technological innovation in new products from forest resources. We seek to counteract misinformed and deliberately biased opponents of lumbering who have injured our industry by condemning harvestable forest to loss by fire, insects and disease; shutting down mills; and costing thousands of people their jobs.
Too often, this false "environmentalism" has made public policy. When this happens it's not just the timber industry that loses – it's all Americans.
Wood products are energy-efficient, renewable, bio-degradable, non-toxic, and visually appealing. We will continue to sponsor forums where the message of responsible use of our forest resources is heard. America's forests are our most valuable renewable resource.
At SPRENGER MIDWEST, INC., we operate on the philosophy of having a partnership with our customers and our suppliers. That's why we're always working to give you the best possible combination of price, quality and service.
Partnerships require dependability and trust. We strive to meet your needs in a way that will deserve repeat business.
It really is a simple proposition. We appreciate doing business with you today and look forward to supplying you with quality forest products in the future. Your success is our success.

Steve Sprenger, Owner