Spotlight on Scott Lawyer: Senior Outside Salesperson at Sprenger Midwest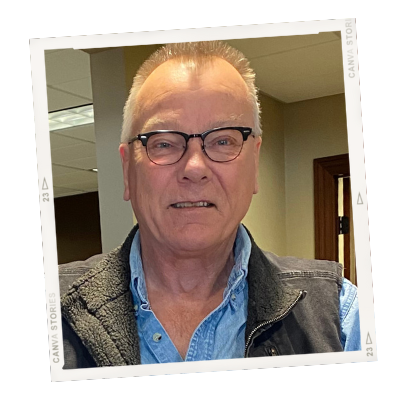 Scott Lawyer, Senior Outside Salesman, for Sprenger Midwest began his career in the building materials industry while still in high school back in 1975 at a Sioux Falls SD retail yard, working after school and on Saturdays. After graduation he worked as a materials handler and semi-truck driver for several wholesale firms, before ultimately getting into sales in 1989. Scott joined Sprenger Midwest in 1994 and has been an integral part of our sales and marketing team ever since. Anyone that knows Scott knows that he has a passion for his profession, enjoys building relationships with his customers and does everything he can to make sure they are taken care of.
When asked what his favorite part of the job is, he said: "I love all of what I do, but if I had to narrow it down to one thing, it would be interacting with people. Whether at trade shows, contractor nights, jobsites or in a dealers office, I like teaching people about new products and showing them how to install them properly – because I want the best outcome for them and their customers".  Scott is a key point of contact for many customers – whether assigned to him or not – regarding any application or installation questions. His years of experience and patient, folksy-style make it easy for him to help people.
Outside of work, Scott enjoys time with his wife, Sandi, their children and grandchildren, camping and fishing; and of course, riding his beloved Harley Davidson motorcycle.