Armadillo Decking Before/After Transformation Project Featuring 'Campfire'
Deck renovations start with great product. That's why John S. and his wife from Minnesota chose Armadillo Decking when it came time for them to renovate their deck on their late century-style home.
My wife and I wanted to give our deck a facelift and try finding material that would complement our late century house.
With the start of their project, the homeowner had a few concerns to address when choosing the right decking materials for their home.
It posed a challenge due to the previous owners installing two types of material, pressure-treated decking and a vinyl type material that you would see on boat docks.
After consideration, the homeowners decided to go with Armadillo decking after careful comparison.
My wife and I looked at all of the brand name composite decking companies but when shown Armadillo 'Campfire' we immediately fell in love with the variation of grains and tones! I have never seen a synthetic deck look so real!!!
Armadillo Decking Limited Lifetime Warranty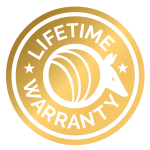 We are so confident in the exceptional quality of our products that we offer a Limited Lifetime Warranty for Residential applications of our Lifestyle, Heritage, and Essential Composite Decking and 2x4s, and a 10-Year Limited Warranty for Commercial applications. Our Commercial Composite Decking, a non-capped board, includes a 5-Year Limited Warranty. We stand behind our products with pride, so you can stand on them with confidence.
Click the Image Below to Download the FREE Digital Catalog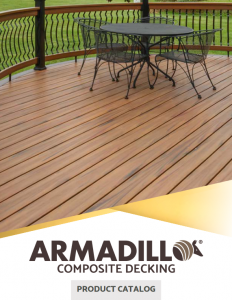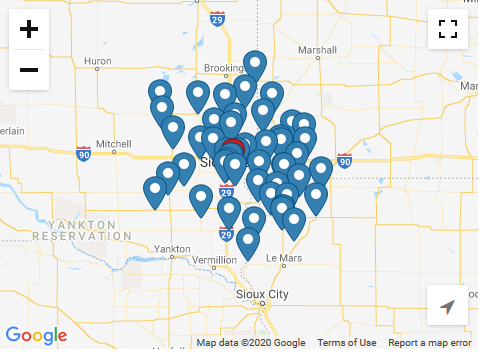 Want more information or to see Armadillo Decking in person? Click Here to Find a Retail Location Near You Who Stocks Armadillo Decking!