Top 18 Prefinished Siding Colors for 2021
[Updated 2021 Version] Color swatches cover the kitchen table. Pinterest boards of trendy, exterior home colors blend into one. Sound familiar? Then chances are you're building or remodeling. And, you're likely well into the color swatch spiral. Here's a handy showcase of the most popular prefinished siding colors (2021) to help you out of the spiral and to choose your winning color combo.
There are numerous resources available on the internet to help you visualize your prefinished siding colors before you purchase. For example, PPG Paint Color Visualizer. This app allows you to 'try on' your prefinished siding colors with accuracy.
However, of course, things to consider. Unique, but not too unique. Tasteful, but not over the top (unless that's your personal style and your forever home).
Your personal taste shouldn't be influenced by current housing market. However, if you're planning on selling in the upcoming years, choosing style neutrality could resell better. Therefore, pay attention to the new housing developments in your area.
New developments are implementing latest architectural structures and color designs based upon the demand of a specific area. This can help influence your prefinished siding colors decisions and secondly, give inspiration. Here's a list of our top 18 most popular prefinished siding colors for 2021 with one big bonus: black trim.
Bronze
(1 of 18 Prefinished Siding Colors)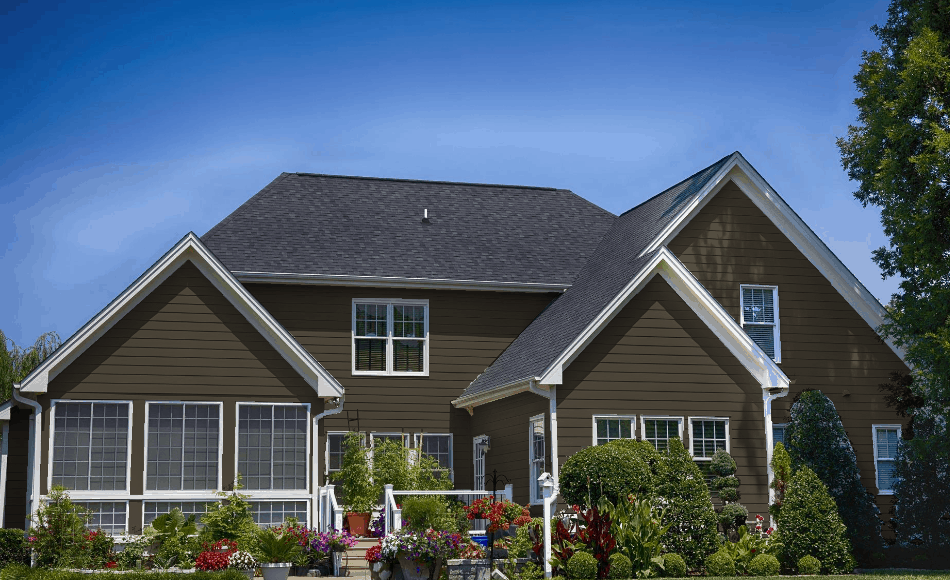 Smart Shield Prefinished Siding in Bronze is a perfect way to modernize a home exterior with keeping a traditional feel.  Warm tones compliment surroundings very well.
Bark
(2 of 18 Prefinished Siding Colors)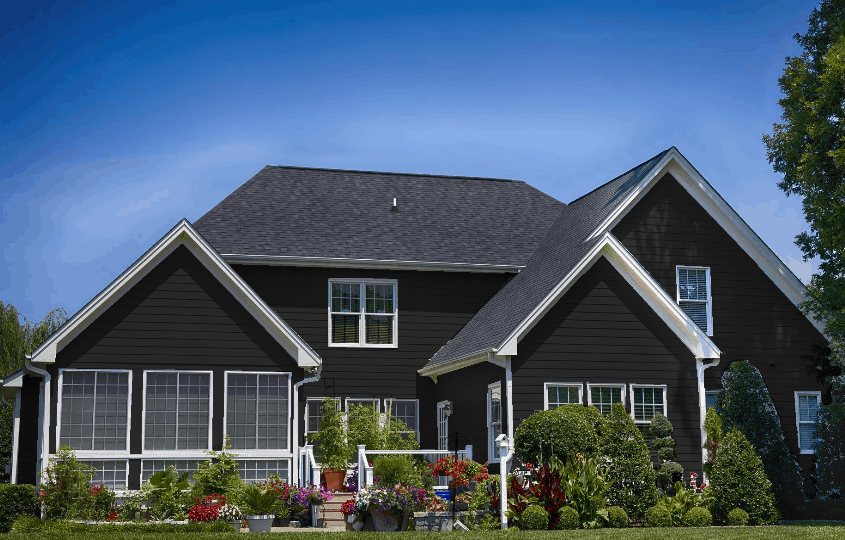 Bark is one of our personal favorites when it comes to prefinished siding color options for 2019. It's timeless. Beautiful and durable. Pair with white or black trim to make your home POP!
Spanish Moss
(3 of 18 Prefinished Siding Colors)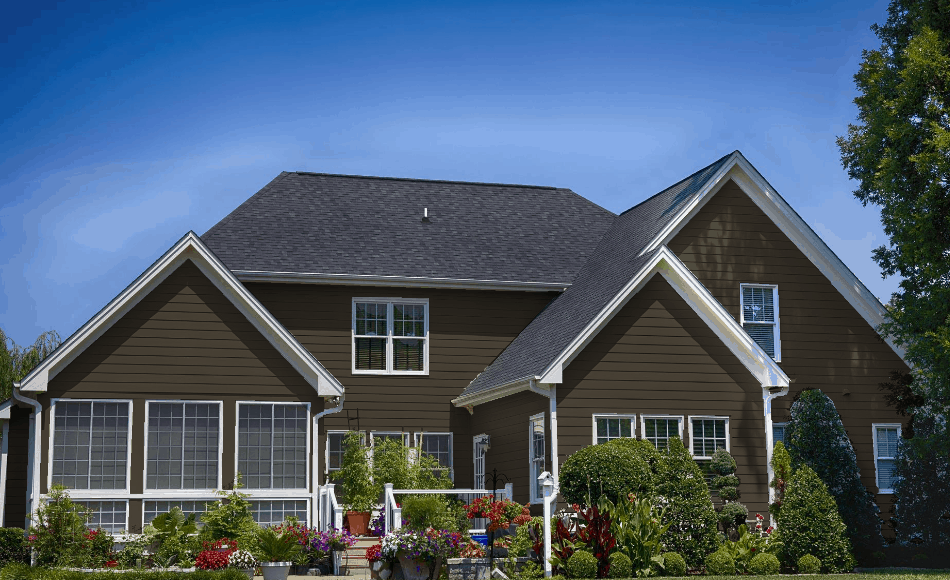 Spanish Moss is a warm, rich color which pairs well with both lighter and darker color palettes for your home. White trim makes this color stand out, therefore, creating a darker, rich contrast. Black windows and doors add dimension with this color option and steady trend.
Seal
(4 of 18 Prefinished Siding Colors)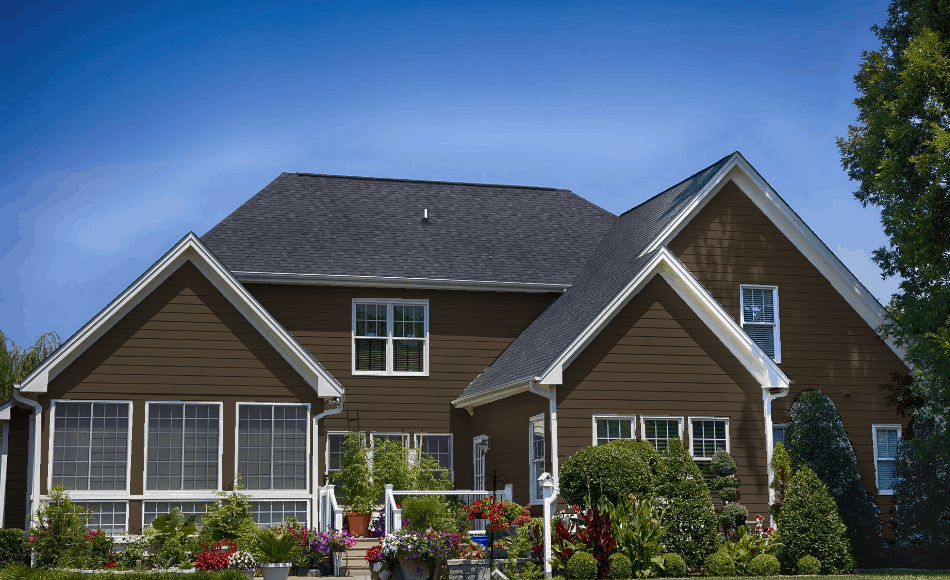 This earthy, rich tone compliments a wide variety of color palettes with homes using 3 or more colors. This diverse tone integrates both warm and earth tones meaning your accompanying landscape colors will stand out against this popular prefinished siding color (2021).
Redwood
(5 of 18 Prefinished Siding Colors)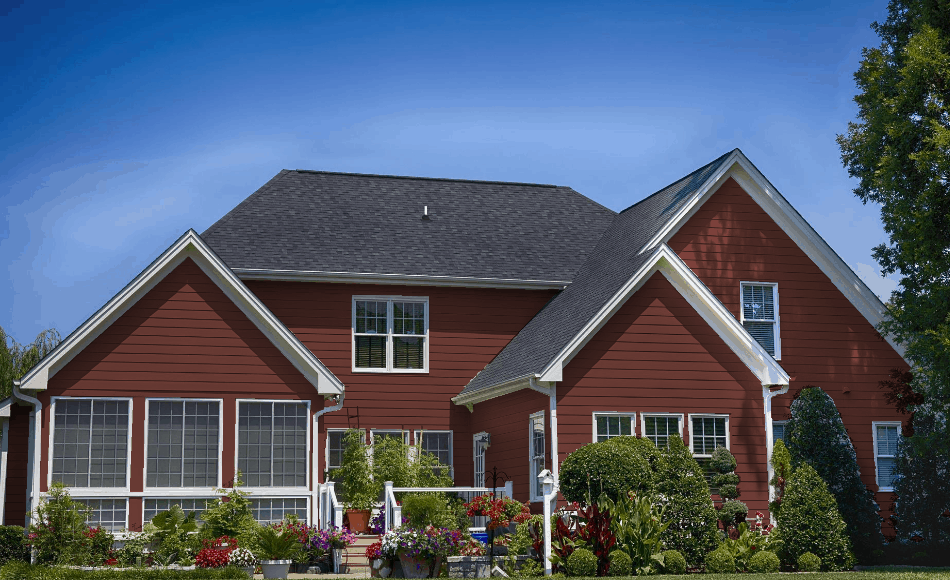 We love a rich red exterior color. Especially when it's available prefinished! This rich blend compliments white, gray or black trim and neutrals. In addition, Redwood consistently proves to be an established design on the block.
Pewter (6 of 18 Prefinished Siding Colors)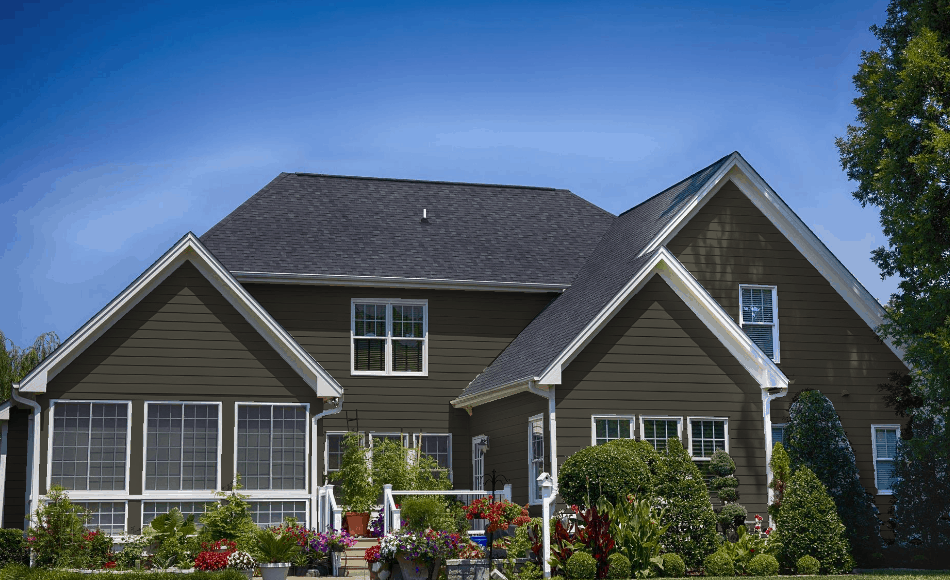 Pewter makes white trim come alive! If you're looking to create depth against a dark color palette this neutral color boasts hints of blue, gray and black.
Pelican (7 of 18 Prefinished Siding Colors)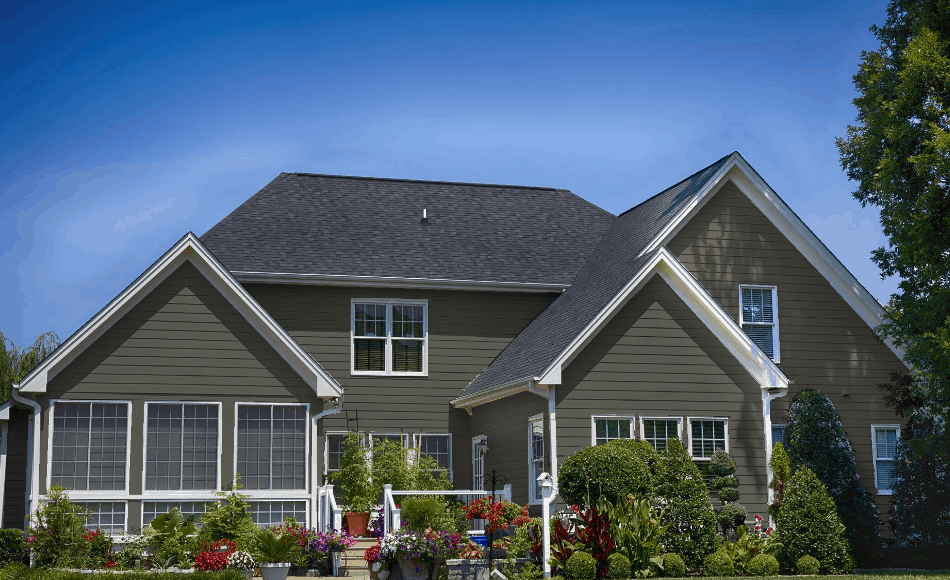 Pelican is perfect for creating a light, earthy color palette complimenting a matching color tone. Therefore, it's a perfect color choice for year-round beauty.
Oyster Shell
(8 of 18 Prefinished Siding Colors)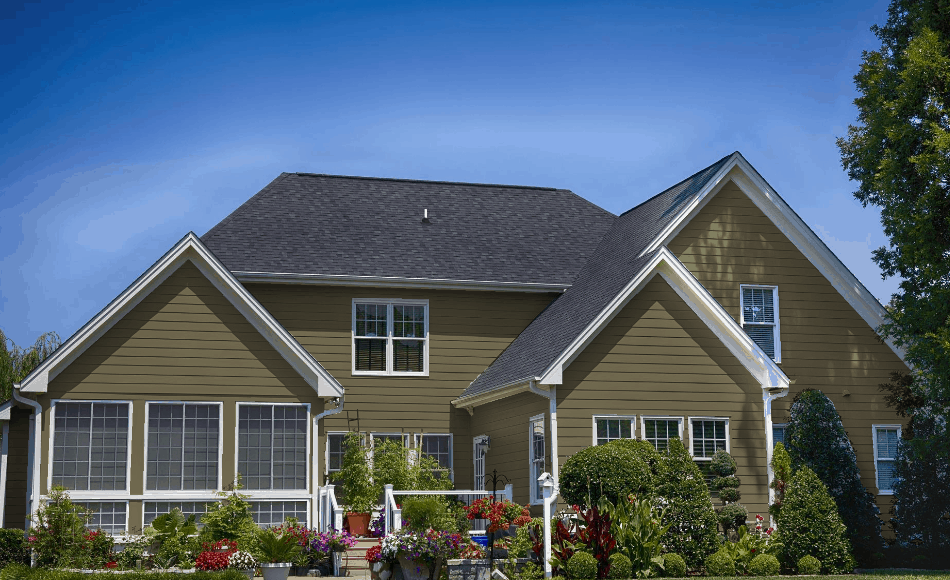 Oyster Shell is the perfect compliment to both the white and black trim trend. In addition to it's versatile, rich and true color, it's perfect for accenting color landscaping. 
New Pilgrim Red
(9 of 18 Prefinished Siding Colors)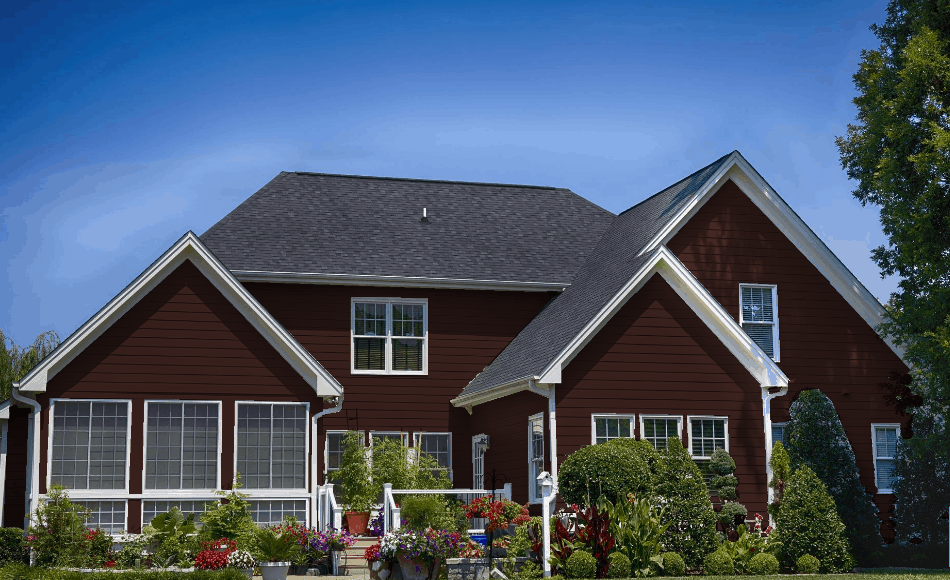 Bold, traditional and timeless. New Pilgrim Red works well in seasonal areas offering deep colors throughout the year. From snow to sun, this bold color will create a rich look for your home.
White (10 of 18 Prefinished Siding Colors)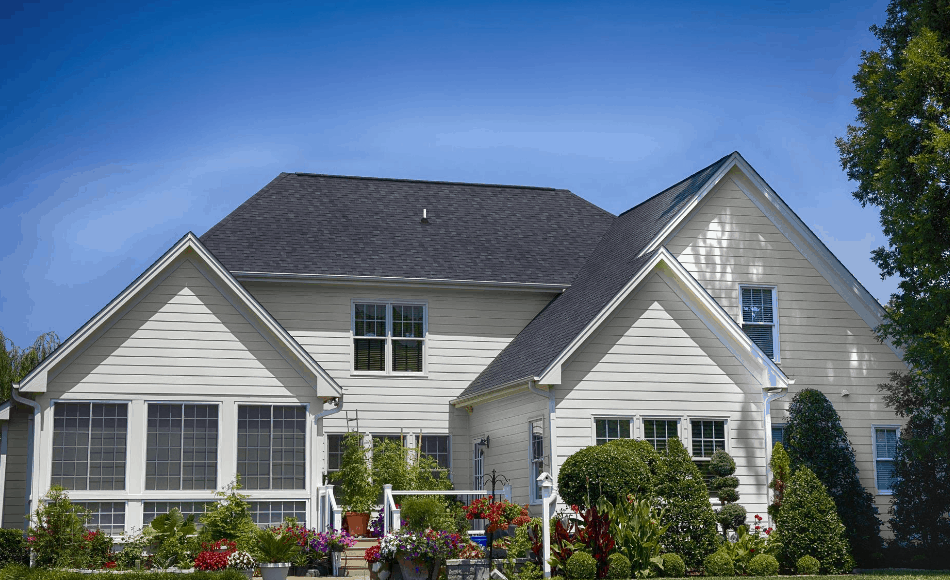 Traditional and durable. White remains to be a consistent color for traditional homes. And in 2021, we're seeing the pair with black windows and black trim still popping up.
Khaki Brown
(11 of 18 Prefinished Siding Colors)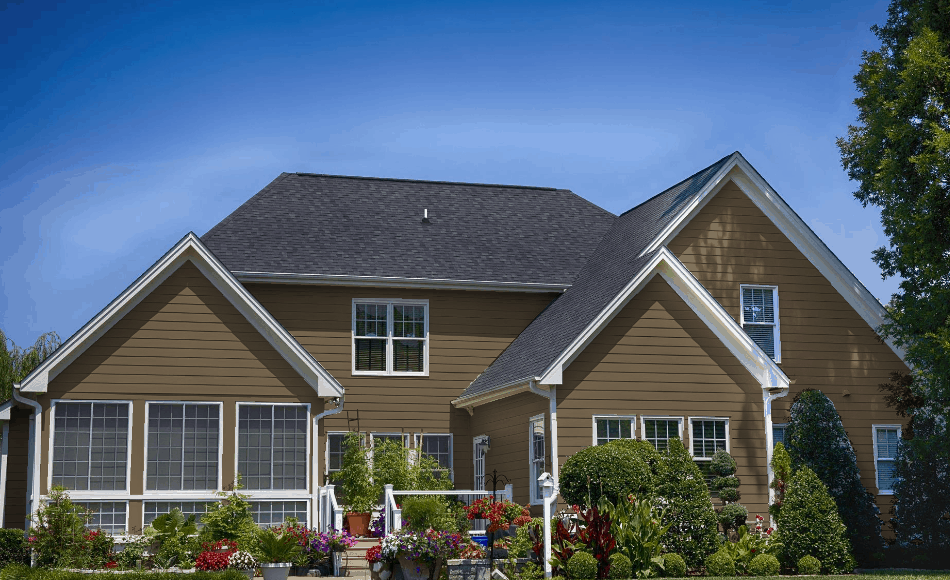 Khaki Brown features a rich, warm color made to pair well with others. Inviting tones and works well with both light and dark shades. Pair with a mint green or blue door for a pop of color, for example!
Iron Ore(12 of 18 Prefinished Siding Colors)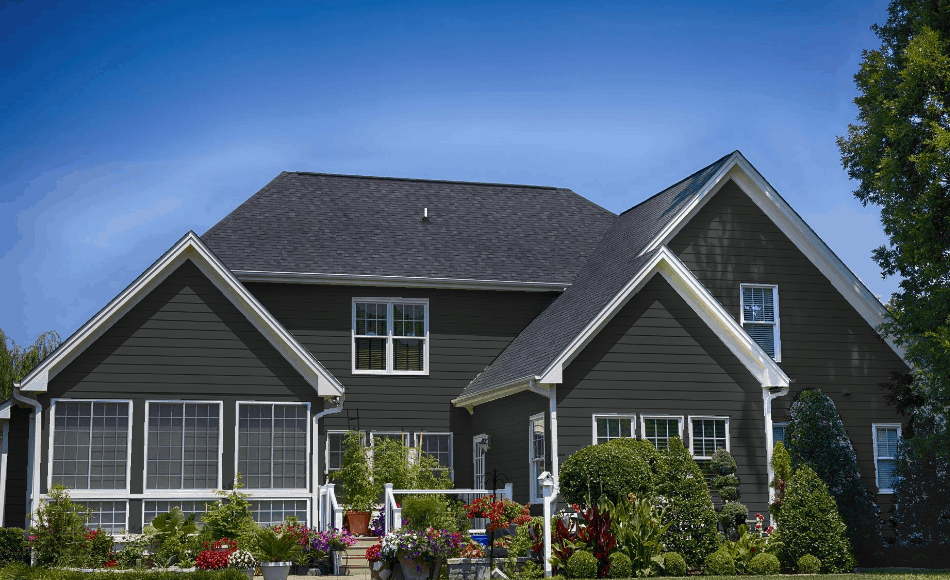 Iron Ore features a pleasing tone and secondly, works well in all regions and areas. Featuring a warmer undertone, Iron Ore compliments more architectural styles in addition to supporting white and dark trim tones.
Foothill
(13 of 18 Prefinished Siding Colors)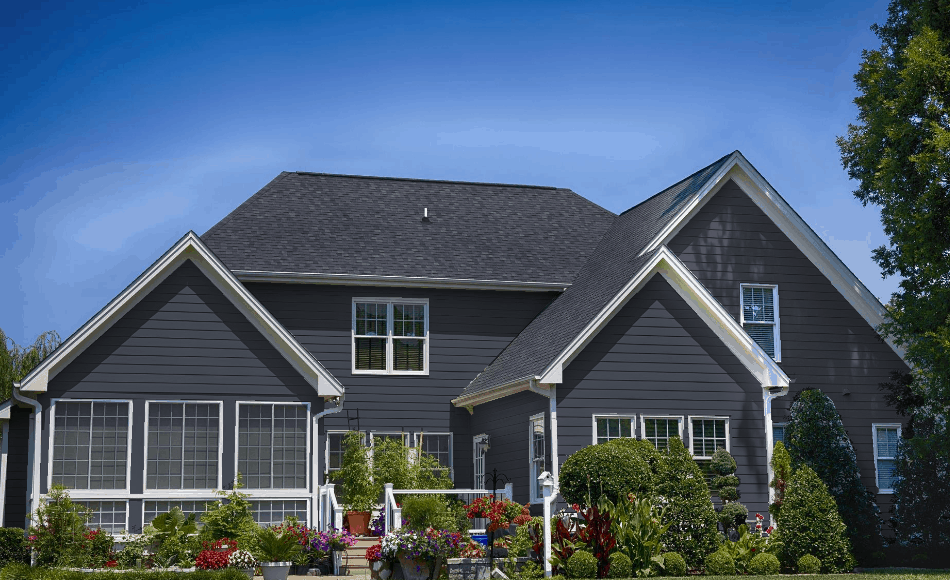 Foothill make a statement, therefore, making this bold color a winner as we roll into 2021. Secondly, Foothill compliments a number of color pallets and trim colors as well. Add color with a bold, orange door.
Eiffel Tower
(14 of 18 Prefinished Siding Colors)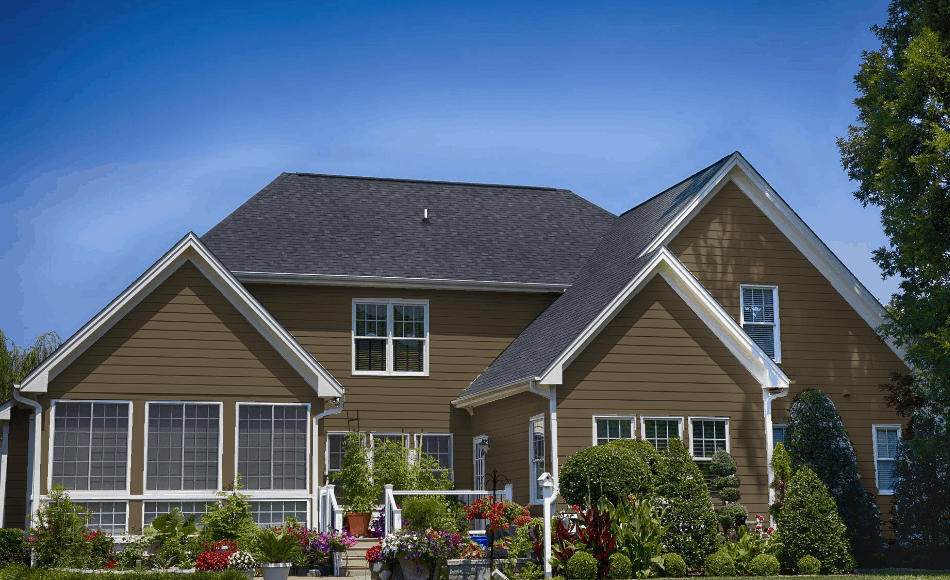 Warm and inviting! Eiffel Tower's natural color is popular in all areas and all weather types. Rich and neutral for a wide variety of trim color options.
Dusty Green (15 of 18 Prefinished Siding Colors)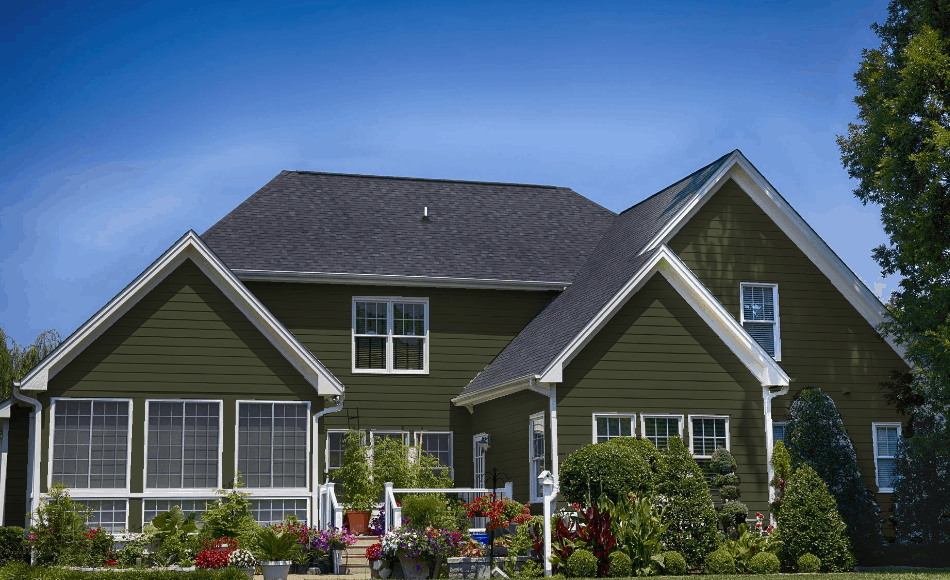 Gorgeous, rich and bold.  Therefore, it makes for a true, timeless color choice perfect for complimenting any landscape. Natural colors and true tones. Use a variety of accent colors to create a diverse palette. In conclusion, Dusty Green offers a unique take on color trends for 2021.
Dark Slate
(16 of 18 Prefinished Siding Colors)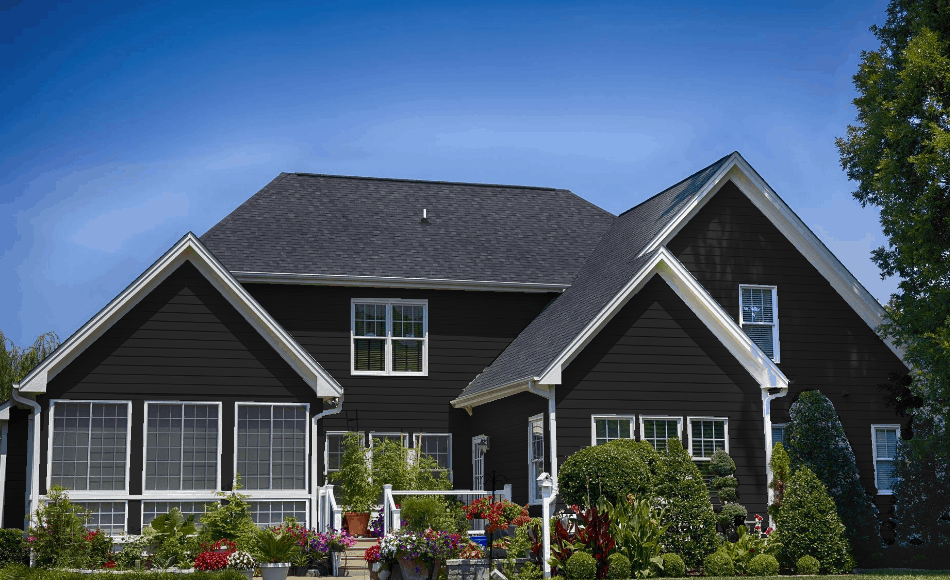 This rich, bold color was voted consistently as a customer favorite among Sprenger Midwest's social media followers. Secondly, it's easy to see why. Beautiful in any season complimenting any trim color.
Cinnabar
(17 of 18 Prefinished Siding Colors)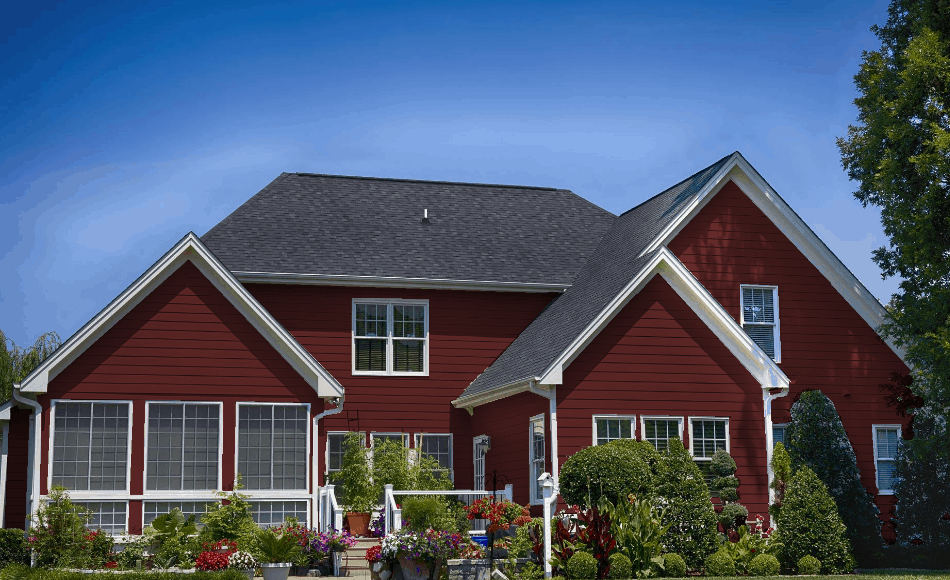 Cinnabar is additionally a bold choice within our red color palette for prefinished siding colors. Perfect for any weather types, therefore making it a great option through regions. 
Cape Cod Gray
(18 or 18 Prefinished Siding Colors)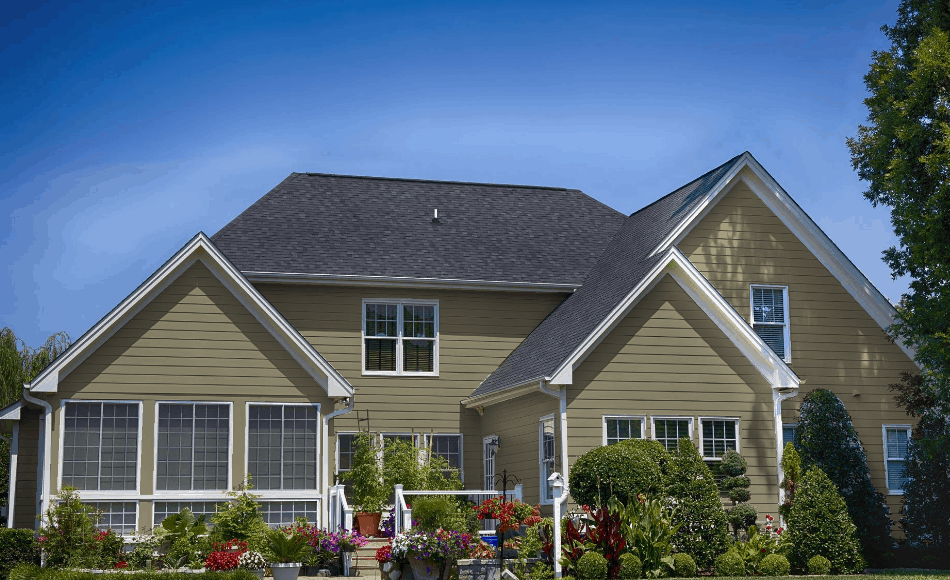 Perfect for creating a neutral palette for your home! Secondly, black trim and black windows may add the bold compliments you're looking for.
BONUS: Black (Trim Only)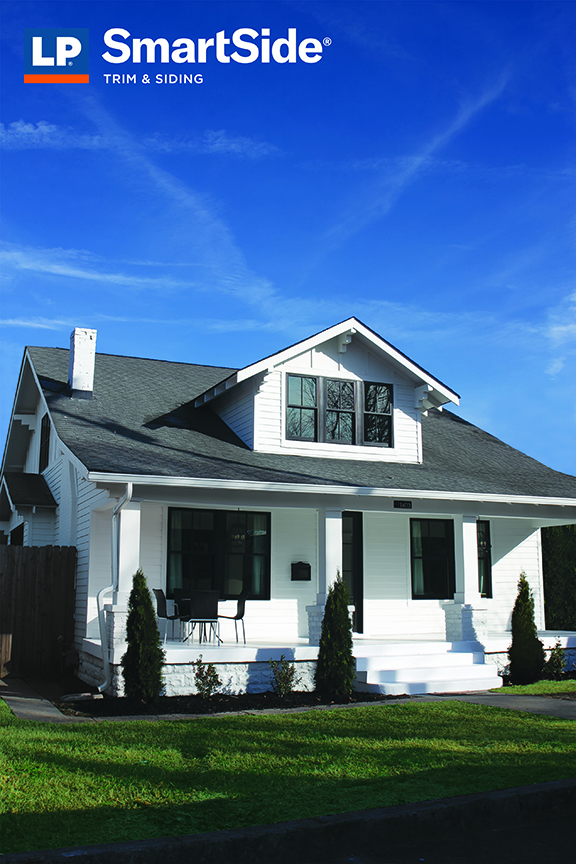 —
View Prefinished Siding Colors in Person in Your Area
Colors can differ from digital to in person, therefore, we recommend finding a retailer near you. Viewing color samples in person is the best way to obtain a true representation of color. You can locate your nearest retailer to find Smart Shield Prefinished Siding by clicking here or click the 'Find a Location Near You' image below.
Helpful Home Building Resources
Conclusion
In 2021, we're seeing the demand for homes increase due to interest rates at an all time low, however the National Home Association of Home Builders now report concerns over higher lumber prices verses the solid buyer traffic at the start of 2021. None the less, when the time is right to build your dream home, the time is right!