Build on and avoid the stress of the lumber market with Armadillo Composite Decking
Is your customer's 2021 deck build put on hold due to the current ups and downs of the lumber market? Armadillo composite decking and Sprenger Midwest may have your solution: composite decking.
Help your customers build on with the Armadillo composite decking lifestyles collection. Ideal for homeowners who want the traditional look of wood without the maintenance, the lifestyles collection provides the perfect solution for homeowners who want decks that resist rotting and splitting, repel insect infestation and protect against mold and mildew.
In stock now from Sprenger Midwest Wholesale Distributor, the Lifestyle collection capped decking from Armadillo decking features rich, vibrant colors like Campfire and Walnut. Built tough, Armadillo decks are made to stand up against Mother Nature and the everyday wear and tear of your lifestyle – all without the need to restain or reseal in order to maintain its realistic appearance. Within the industry, the Lifestyle Collection is regarded as "a high quality and high-performance decking product ideal for building professionals and DIY homeowners," said Bill Den Hoed, Purchasing Manager of Specialty Products for Sprenger Midwest.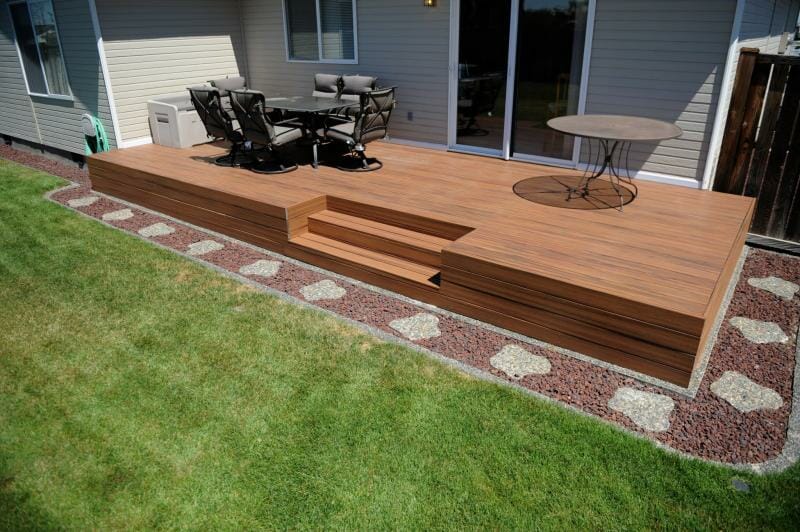 Armadillo Lifestyle Collection capped composite decking
Armadillo lifestyle collection is fully capped, features hidden fasteners and is more affordable than the leading bamboo composite decking and PVC composite decking products. In addition to competitive pricing and outstanding durability, residential applications of the Lifestyle composite decking feature a limited lifetime warranty.
Available in 6 stocked colors from Sprenger Midwest, the lifestyles collection features a stunning, vibrant range of colors like the rich sophistication of Bronco and the warm and traditional Walnut. Every color in the lifestyles collection resembles the look of traditional wood and features the benefit of fade resistant.
Learn more about how Armadillo decking stands out, click armadillodecking.com.
Build confidently: Armadillo Decking limited warranty
Currently, Armadillo decking offers a limited lifetime warranty for residential applications of the Lifestyle composite decking.
Armadillo offers commercial composite decking (a non-capped board) which includes a 5-Year Limited Warranty.
Learn more about Armadillo Decking warranties at Armadillodeck.com/armadillo-composite-decking-warranty