Smart Shield's Latest Featured Siding Color: Pelican
Keeping with the trends of warm gray and blue tones, Smart Shield Siding announces featured siding color: Pelican. This featured color therefore adds depth and versatility to your build. Read more about complimentary texture additions with stone veneer and cedar.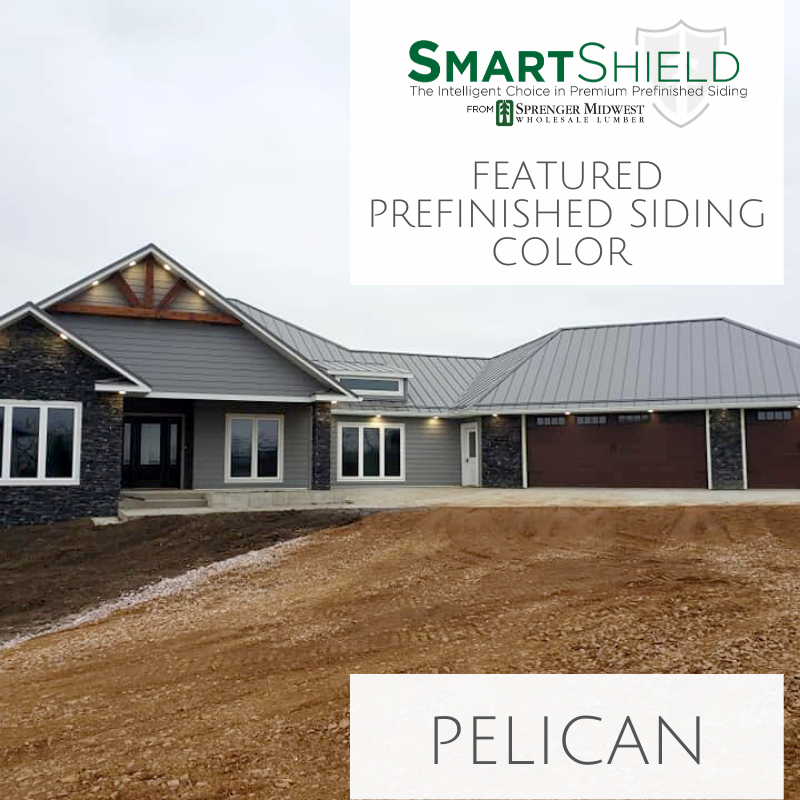 Click below to view the gallery:
1. Colors Made to Compliment Textures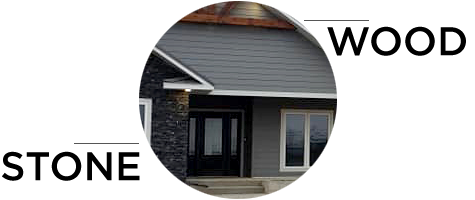 Pelican prefinished siding compliments textures such as stone veneer or cedar.
Ply Gem Stone allows for mortarless application therefore making it the perfect DIY project for your home. Additionally, Ply Gem Stone's mortarless product line includes numerous colors to choose from as well as matching accessories.
Nothing beats the look and durability of Real Cedar. Sprenger Midwest retailers proudly stock Real Cedar products and can help achieve the look you desire for your home build or remodel.
2. Made to Last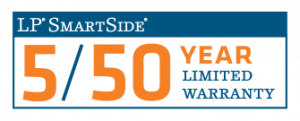 With a 50/5-Year LP® SmartSide® warranty, Smart Shield prefinished siding provides peace of mind to homeowners.
For more information and to review the LP SmartSide 5/50 year Limited Warranty, click here.
3. Trusted Prefinished Process
Finished with PPG® Paints, Smart Shield prefinished siding allows for completion in a controlled environment for a painting finish.  Complete your home project year-round without working around weather elements. 
---
Need inspiration? Click the image below and sign up to receive a FREE Digital Download of our our Siding Guide featuring our 18 Prefinished Stocked Siding Colors + Accessories!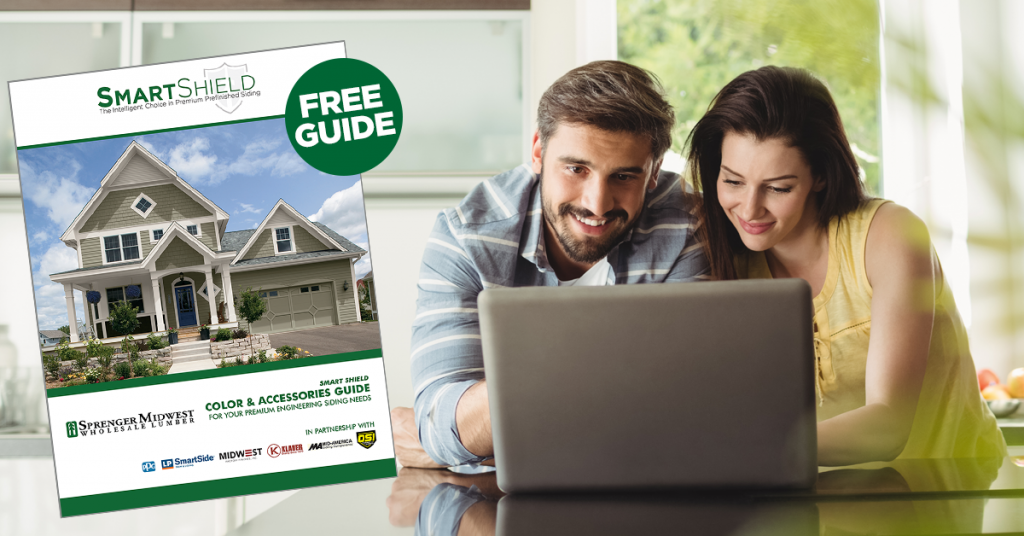 Smart Shield Prefinished Siding from Sprenger Midwest offers 18 Prefinished Siding Colors. Smart Shield combines LP® SmartSide and trusted PPG® Paint.
For more information or to see all the Smart Shield Prefinished siding colors in action, click here to find a retailer near you!
Related Articles: